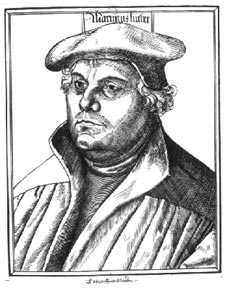 On this
Reformation Sunday
, a few of my favorite Martin Luther quotes:
"We old folks have to find our cushions and pillows in our tankards. Strong beer is the milk of the old."


"If I am not allowed to laugh in heaven, I don't want to go there."
"Pray, and let God worry."
"Some plague the people with too long sermons; for the faculty of listening is a tender thing, and soon becomes weary and satiated."
"There is no more lovely, friendly and charming relationship, communion or company than a good marriage."